Other Services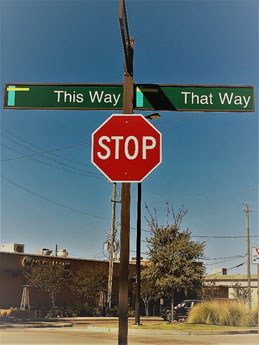 We offer numerous services and provide information below to describe many of them. If you don't find what you are looking for, contact us, we will do our best to help.
With today's technology you can do almost everything online. The things listed below are just a few to get you started.
Debit / ATM Cards
A debit card is a payment card that deducts money directly from your checking account to pay for purchases or allows you to access your cash from an ATM. Debit cards also offer many of the conveniences of credit cards, and many consumer protections from Mastercard. First National offers debit cards to personal checking account holders. Contact a customer service representative today if you would like an application for a debit card.
Credit Cards
First National offers a variety of credit card options. Choose the credit card that's just right for you – low rates, rewards and a world of additional benefits and flexibility. The application and terms and conditions are included in the .pdf. Upon completion, it can be mailed, faxed or securely e-mailed to the processing center for approval.
Consumer Credit Card Application
Telephone Banking
One of the fastest ways to check your balance and review recent activity is through the voice response unit (VRU). Our VRU is available 24-hours a day to help with your account information needs. Contact one of our employees today to get started. Already signed up? Call the VRU at (979) 297-2424 or (800) 253-9018.
Cashier's Checks
A cashier's check is a check guaranteed by the bank, drawn on our own funds and signed by a bank officer. Cashier's checks are treated as guaranteed funds because the bank is responsible for paying the amount. Cashier's checks generally require an indemnity bond be purchased if they are lost or stolen and a minimum of 90 days will be required before action can be taken.
Be prepared: We need several details to issue a check.
Check amount: You need to tell us exactly how much the check is for. That amount is printed on the check and cannot be changed.
Payee: Provide the name of the payee (the person or business the check should be payable to)
Other details: The remitter is the note on the check showing the purchaser and any account number or reference that is needed.
Identification: Bring valid identification (a driver's license, passport, or other government-issued ID).
Fees: The customer fee is $3 per check. Non-customer fee is $10 per check.
Night Deposit
The night depository is located at our branches under the drive thru canopy, on the side of the building. It is available 24-hours a day, 7 days a week providing a quick, convenient way to drop off your deposit when we have already closed. All items are processed under dual control on the next business day.
Gift Cards
Gift cards are accepted anywhere that Visa is accepted and can be issued from $25.00- $500.00. Gift Cards may be purchased with cash, check drawn on-us, or with a cash advance on a bankcard with proper authorization. Purchasers are required to present valid identification before a purchase may be completed. Customer fee is $5.00 per card and Non-customer fee is $10.00 per card.
Safe Deposit Boxes
A safe deposit box is an individually secured container that stays in the vault of the bank. Safe deposit boxes are used to keep valuables, important documents, and keepsakes protected. Customers rely on the security of the building and vault to protect their contents. However, customer should be aware that the bank does not insure the contents of the renter's safe deposit box. When you rent a safe deposit box, the bank gives you a key to use, in tandem with a guard key held by the bank, to access the box. When you come to access the box, you will need your key and valid identification.
An individual can rent a box in their name only or with co-renters. Co-renters on a safe deposit box have equal access and rights to the contents of the box. Safe deposit boxes are a good place to keep hard-to-replace documents, pictures, flash drives or DVDs. Keep in mind that the largest safe deposit boxes are only 10 inches by 10 inches and about two feet deep.
Wires
The term wire transfer is used to describe a transfer from one bank to another. When you need to move money quickly and securely, a wire transfer can get the job done. The process is fairly easy, but you must gather the proper information and understand a few basics.
The money you send will leave your account and you won't be able to get it back – you can't "stop payment," and you can't cancel the transfer for a refund. If you're not certain who's getting the money, you're taking a risk.
To send a wire you need:
Recipient bank name (the bank that the money is going to)
Recipient bank ABA or routing number
Payee's account number at the bank
Any additional information you want to provide to the recipient
Most bank wires can be completed on the same business day. The earlier in the day that you contact us about the wire, the more likely it will be credited to the recipient's account on the same day.
If you didn't see what you are looking for, contact us today. We are happy to discuss the ways that we might be able to serve you.